Pastor Roger Kendrick & wife Stacie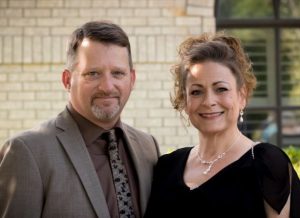 Lake Martin Baptist Church welcomed Pastor Kendrick, March of 2017. He and Stacie have been married for 32 years and have 4 children and 7 grandchildren. Roger received his Bachelors of Science in Religion and his Masters in Christian Leadership from Liberty Baptist University in Lynchburg Va. Additionally, he has completed his studies for his doctorate degree from Anderson University/College of Christian Studies and is currently working on his dissertation.
Roger and Stacie enjoy all things outdoors and spending time with family.